On 4th.April, Deye Inverter announced it has signed a businesscooperation agreement with Menlo
Electric,which is a leading distributor enterprise of solar photovoltaic panels, batteries and inverters
in Europe,Middle East and Africa. Deye Inverter will provide versatile inverter systems to meet the
Europe market's energy shortage demand in the following year.The cooperation is a significant
decision for Deye in localization promotion in Europe region.


From the left: André Zimmermann, Head of EU at Deye Inverter Technology Ltd,
Marcin Zienkiewicz,
Head of Procurement

and Trading at Menlo Electric,Bartosz
Majewski, CEO at Menlo Electric

In 2022, Menlo Electric delivered more than 600 MW of components to 30 countries, from Spain
to Finland and from the United Kingdom to Lebanon. The company is a top 5 EU distributor of
global module manufacturing leaders, Jinko Solar and Risen Energy and leading European
distributor of JA Solar modules and inverters from Sungrow, SolarEdge and FoxESS.
Now, Deyeproducts have been added to this carefully selected portfolio.


Deye's hybrid inverter series have been already popular on the Europe market with its diesel
generator application and the AC coupling features.
These features can help optimize self-consumption by compatible with diesel generator and storing
excessive energy in the battery and perform as backup power, offering continuous power supply
in case of a grid outage.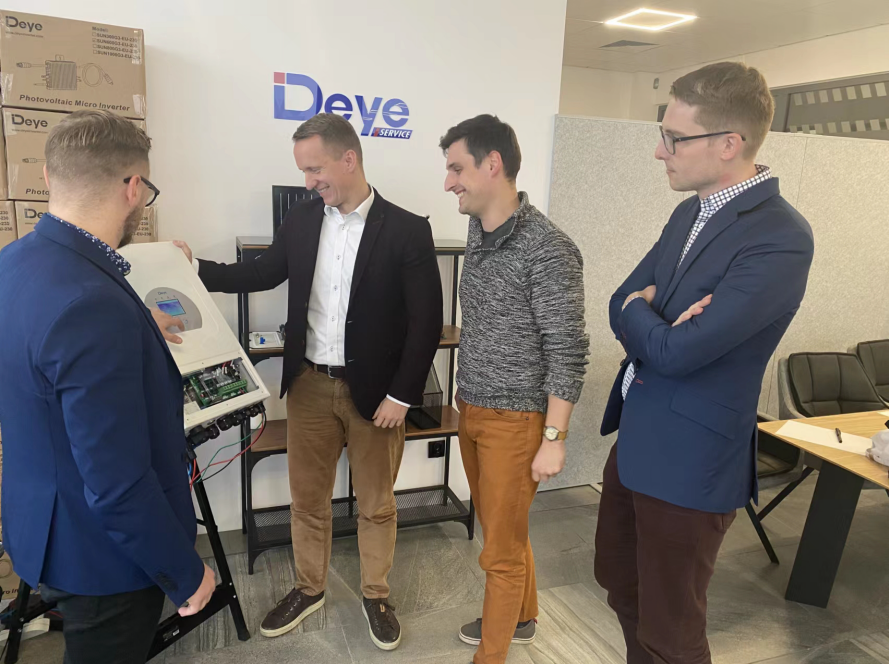 "Customers around the world appreciate Deye products for their small size and lightness. They
are known for their exceptional cooperation with the generator and a great all-in-one solution 
with an EV charger. Deye hybrid inverter is the largest one on the market (up to 50kW). Menlo
Electric's clients will also be able to benefit from local, multilingual technical support offered
by both: Deye and Menlo Electric." --explains Marcin Zienkiewicz,

 

Head of Procurement and
Trading of Menlo Electric.

"In Menlo Electric, we have found a major distribution partner for the European market.
Thanks to Menlo Electric's dense warehouse network, customer across the continent can benefit
from great availability, short delivery times and quick access to Deye inverter and battery solutions.
We are confident that this partnership will help significantly expand the awareness of our brand
in Europe."André Zimmermann, Head of EU at Deye Inverter Technology Ltd mentioned.

Menlo Electric is one of Deye's largest cooperation distributor, We are confident that this partnership
will help to significantly expand the awareness of Deye's brand in Europe. Deye will be committed
to provide the sustainable clean energy for a zero-carbon future continuously.


In connection to the latest news, Menlo Academy is organizing two free of charge webinars focused
Deye products: