Deye is honored to participate in the Renewable Energy India Expo exhibition—REI during 28-30 September 2022, at India Expo Mart Greater Noida, Delhi-NCR. which remains one of Asia's largest and most influential expo's in the renewable energy domain.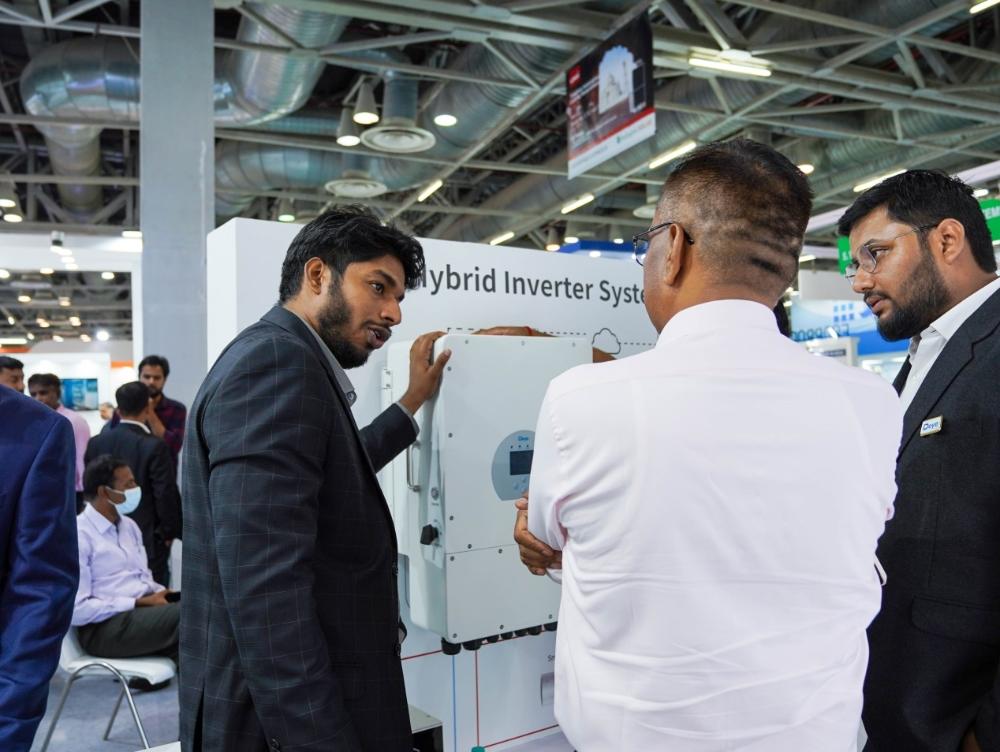 India market is one of Deye's major significant market, Deye will show a lots innovative products including grid-tied inverter, hybrid inverter, Low-Voltage and High-Voltage battery bank and all-in-one hybrid inverter etc. 
Deye showcased the hybrid inverter system for light commercial applications, which compatible with high-voltage battery, capacity range from 20kW to 50kW.The hybrid three-phase inverter, called SUN-25K/30K/40K/50K-SG01HP3, is available in four versions, with nominal AC power output ranging from 25kW to 50Kw. And SUN series three-phase hybrid inverter have 2/3/4/4 MPPT routes for SUN-25K/30K/40K/50K-SG01HP3 respectively. The device's Max. Efficiency is 97.6%, and the European efficiency is 97%. This series inverter is specially designed with two independent battery connection terminal ports, which supports different brand batteries at the same time.
The product comes with four maximum power point tracking (MPPT) inputs while its MPPT voltage range is 150-850V. Its PV input current is 36A (Per MPPT). It is equipped with IP65 protection, Fan cooling, RS485&CAN communication port, and in temperatures ranging from -40 degrees Celsius to 60 degrees Celsius. It is compatible with lithium-ion batteries and a battery voltage of 160-800V.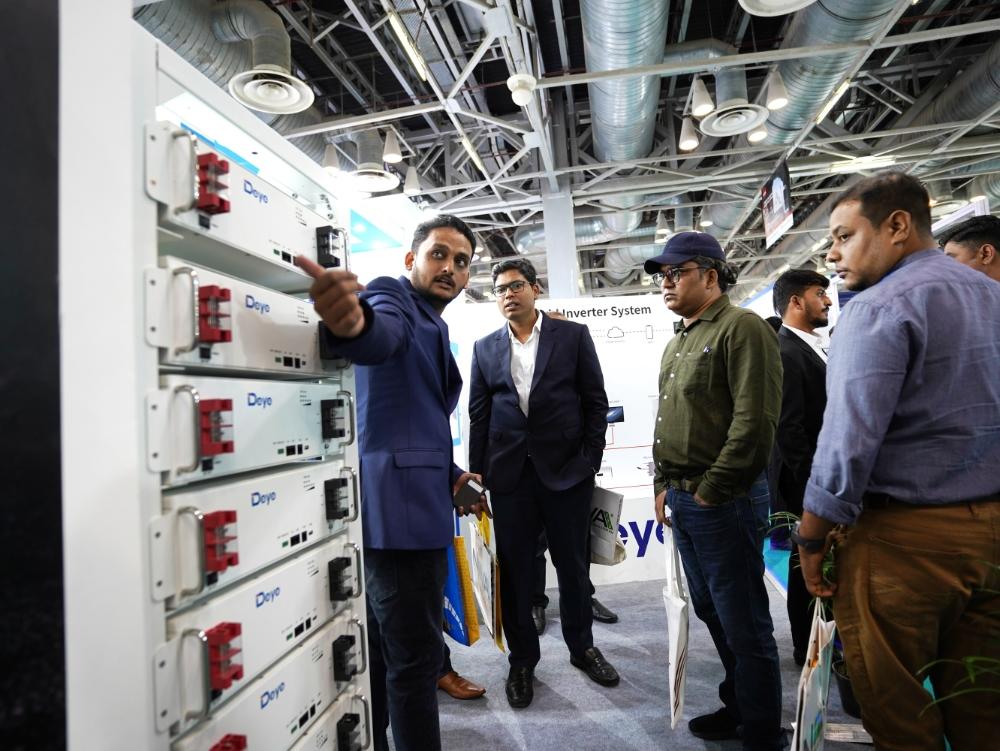 Moreover, Deye showed the high-voltage Lithium Battery for the increasing commercial demands. The battery has a capacity range from 20.48kWh to 61.44kWh, composed out of 4-12 battery modules, respectively. Both these 19-inch embedded designed modules and plug and play wire connection methods promise flexible installation and maintenance. and the wide temperature range from -20℃ to 55℃ meet the demands of extreme environmental conditions.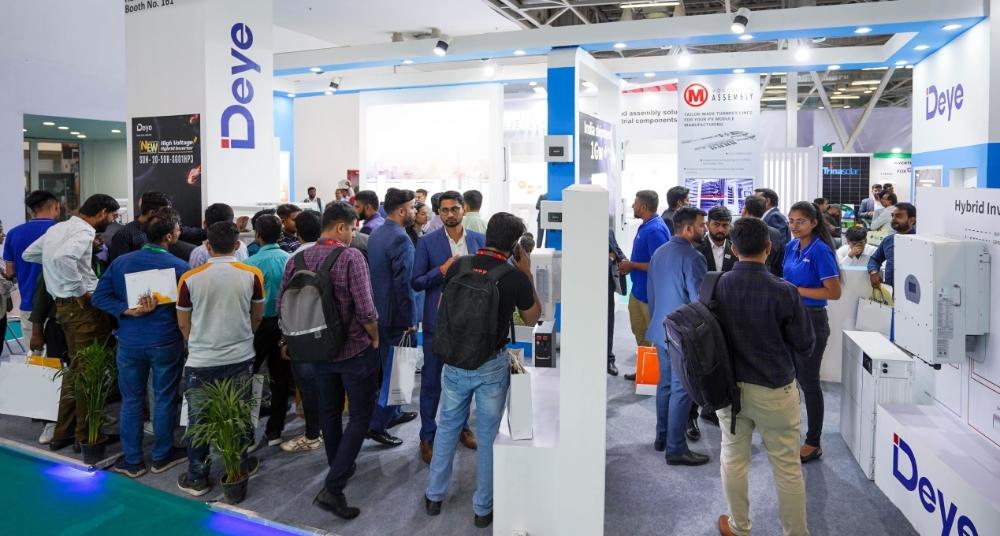 REI provides an all-inclusive platform to domestic and international manufacturers, distributors, buyers and professionals from the renewable energy domain. Deye is dedicated to suprise our India customers by its ultra-practical Energy Storage System and innovative technology. As a Inverter Provider helping people enjoy green solar energy and promote sustainable human development.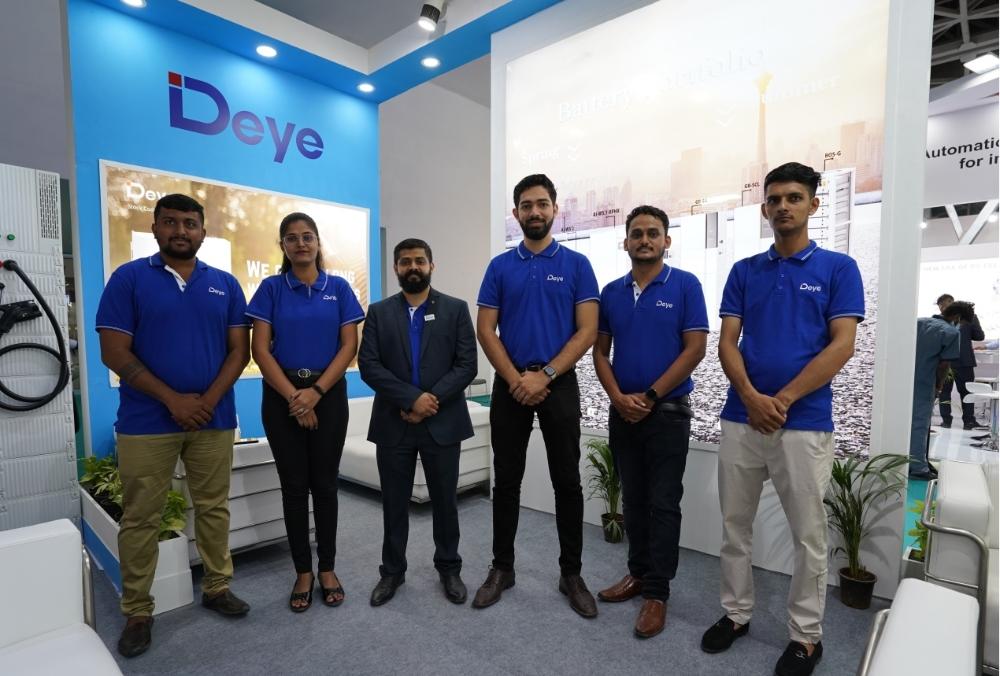 Deye is a world-leading energy storage solution manufacturer. Deye has excellent India team can provide complete sale, pre-sales/after-sales service for the clients.