Shanghai, China (Aug 8th-10th, 2020) –SNEC 14th (2020), International Photovoltaic Power EXPO has been held successfully.
As a major solar inverter player in the global solar market, Deye has attended this event again and showcased a wide-ranging portfolio on-grid inverter sized at 1-80kW, hybrid inverter of 3.6-12kW and microinverter of 500-2000W for residential and commercial applications. During the exhibition, Deye booth attracted a lot of attention from visitors. Also, Deye engineers provided professional and patient explanation in terms of products application.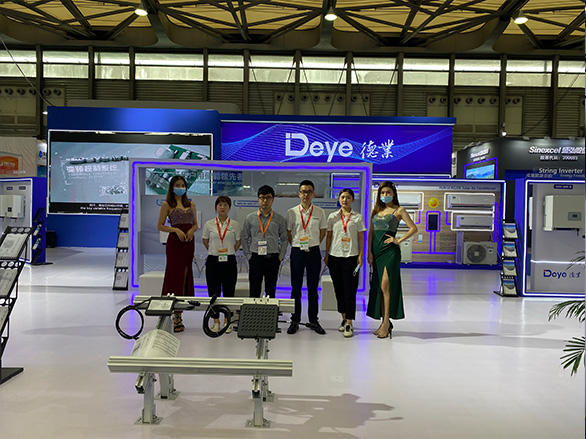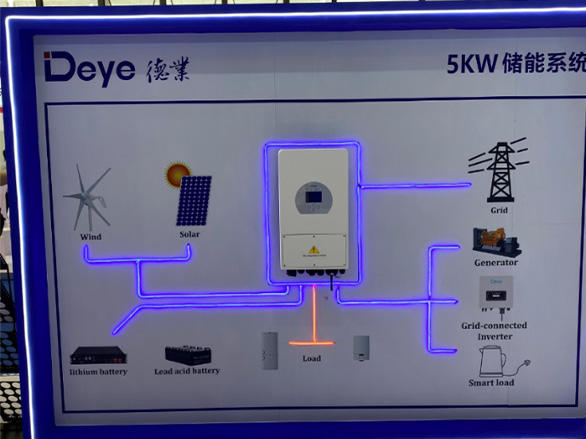 Deye hybrid inverter features user-friendly, capability, intelligence and safe. With colorful touch LCD and LED indicators, IP65 protection degree, operators can view the system information easily such as PV V/F, battery V/f and so on.
For Deye 5KW hybrid inverter, its max. continuously charging and discharge current up to 120A. it adopts frequency droop control algorithm, allowing max. 16pcs in parallel to improve system power. Thanks for the built-in GEN port design, connecting diesel generator becomes easy. Meanwhile, it can be used as output port—smart load. Also, it allows to retrofit your existing solar system via AC couple or DC couple.
For the string inverters, it is equipped local graphical LCD and LED indicators, zero-export function. The DC/AC ratio up to 1.3, for higher yields. what's more important, it supports VSG application, suited to poor grid area.
Ningbo Deye Inverter Technology Co., Ltd, founded in 2007 and belongs to Deye Group, registered capital is 60 million RMB, is a high-tech enterprise of China.
With a strong research and production team, Deye inverters has been installing in more than 46 countries worldwide, and We have enjoyed good reputation from our customers, especially in USA, South Africa, Pakistan, and so on.