How does a solar power system work? In most scenarios, solar panels first convert solar energy into DC power, then the DC power will be converted by a solar inverter into AC power, which means, the energy can be used to supply home appliances now.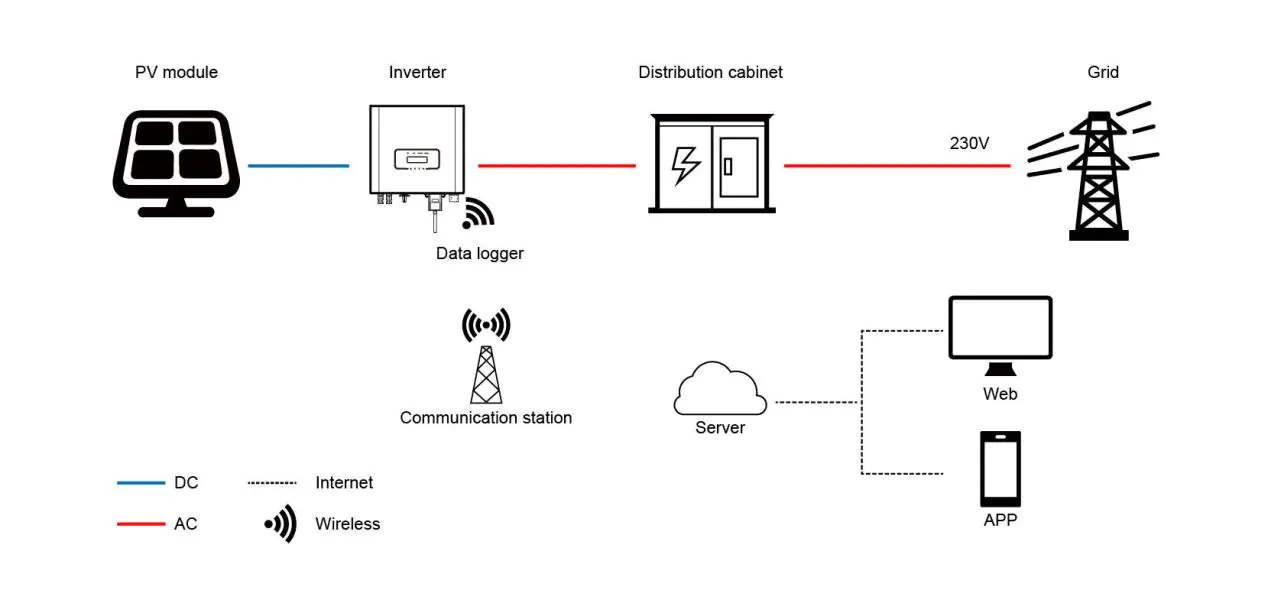 Among all the solar system types, on-grid or grid-tie solar systems are the most widely used. This kind of solar system is connected to the public electricity grid, the energy of this system generates will first be used to power the load and the excess power will be exported to the electricity grid and you may get paid for the energy you export.
But unlike hybrid systems, on-grid solar systems are not able to operate or generate electricity during a blackout due to safety reasons. If the solar inverter was still feeding electricity into a faulty grid, it would bring safety hazards to the people repairing the faults in the network.
Deye single phase string inverter is one of the typical grid-tie inverters, also one of the best options for residential applications, it has smaller size and LCD display, making it easier for O&M.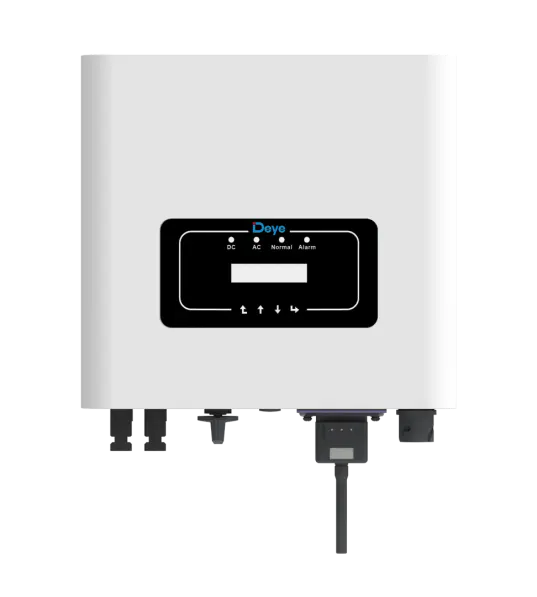 It's also got wide output voltage range, which means, even the voltage of electricity fluctuates dramatically, the inverter will still remain grid-tie status and produce energy.
If it's not allowed to sell energy to grid in your region, the inverter is able to realize zero export application. We provide a CT by default for single phase on-gid inverter. When using CT, the CT will detect power flowing back to the grid and the inverter will reduce the power only to supply the load.

With Deye single phase grid-tie inverters, users can cut off their electricity bills significantly, at the same time, using clean energy can also make the world better. A better life, and a better world. That's why solar systems are needed.
Ningbo Deye Inverter Technology Co., Ltd, a professional PV inverter manufacturer and Solar On-grid, Grid-tie inverter suppliers in China, is dedicated to providing complete photovoltaic power system solutions, including residential and commercial power plants solutions.
As a technology-oriented company, Deye has always been committing to research and develop new cutting-edge technologies to provide efficiency and reliable products. For example, Deye adopts T-type three-level topology and enhanced SVPWM algorithm to further improve the conversion efficiency by 0.7% compared with common SPWM.