With the Italian government has taken serious polities to reduce the energy crisis,the renewable and sustainable solar energy industry has a rapidly growing of Italy Market in decade years. The government of Italy has passed the 2023 fiscal year forecast method with a total debt of nearly 35 billion euros, aiming at accelerating viable green energy solutions for energy shortage.
According to the National Energy Strategy released in 2017 indicated that Italy's cumulative installed photovoltaic capacity will reach 50GW by 2030. To complete the target, it's estimated that 30GW of photovoltaics will be installed within 12 years, yielding an average annual capacity of approximately 2.5GW.
On March 22-24, DEYE has participated KEY ENERGY 2023, a well-known event in the renewable solar energy industry held in the Italy. This exhibition provided as a valuable platform for communicating and business cooperating, allowing DEYE to showcase its advanced Micro inverter,grid-tie inverters and storage energy solutions to peers and experts from all over the world.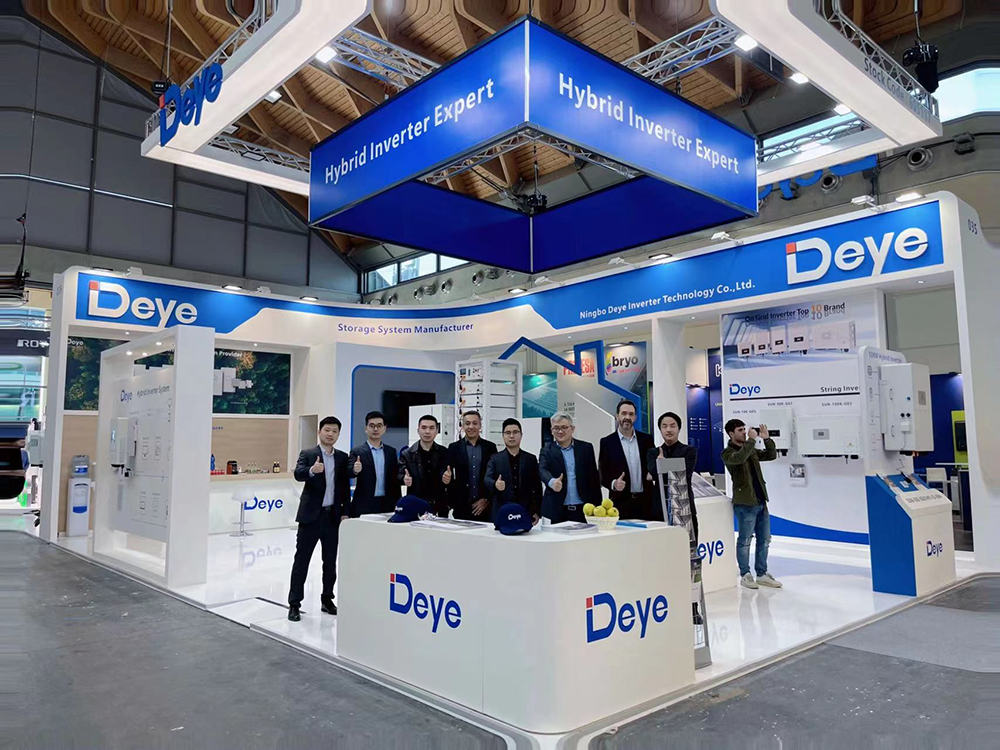 Grid-tie Inverter SUN-80/90/100/110K-G03
DEYE demonstrates its industry-leading grid-tie inverter has a nominal power ranging from 80k to 110kW. SUN-80/90/100/110K-G03 is one of the world's most multifunctional large power range string inverter. It is competitive for supporting Max.10 pcs parallel. The most versatile function is the hybrid inverter system can support diesel generator, which can provide multiple energy resources for the power shortage or unstable Areas. The SUN-80/90/100/110K-G03,with maximum input current of 40A per string, which making it fully compatible with large power range bifacial modules. With maximum 10 pcs in parallel, achieves a higher yield. It is also equipped with a TypeⅡDC/AC SPD and optional Anti-PID function, which can further safeguarding the safety of C&I buildings. And the large power range string inverter will satisfy the increasing demand for high-current PV module compatibility and ensure long-term considerable ROI.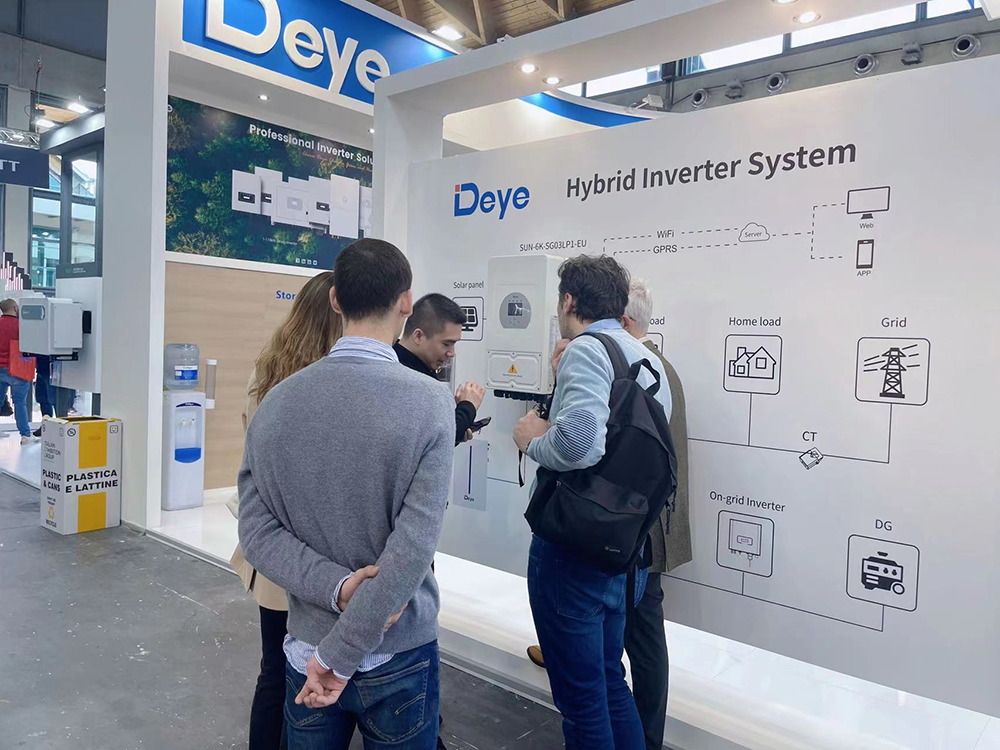 Hybrid Inverter SUN-50K-SG01HP3-EU-BM4
During the exhibition,SUN-50K-SG01HP3-EU-BM4 has attracted huge attentions with the strong parallel function and AC coupling feature. The product features Max.10 PCS clustered in parallel, used for unstable grid areas such as island and South Africa etc.
The SUN-50K-SG01HP3-EU-BM4 is three-phase high-voltage hybrid inverter, adapted with 600W high power solar component. It features Maximum 18A Current Per MPPT. With Four Mppts two strings each Mppt design, Max. Efficiency is 97.6%, and the European efficiency is 97%. The device is equipped with Diesel Generator Application,which can start and shutdown remotely. The device is specially designed with two independent battery connection terminal ports, which supports different brand batteries at the same time. The product has unbalanced Output Function Three-phase 100% unbalanced output up to 50% per phase, adapted for single-phase and three phase load application scenarios simultaneously. This series products is specially optimized for small and medium-sized C&I scenarios.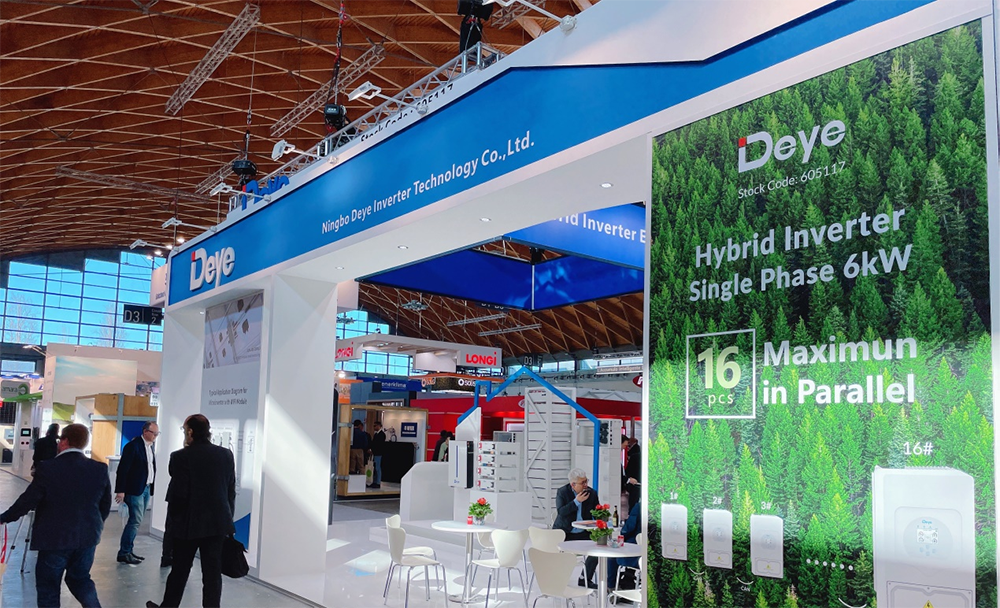 DEYE is honored to participating the event and communication the cutting-edge information and innovative technology. As an Energy Storage Inverter Provider helping people enjoy green solar energy and promote the renewable&sustainable human development.