The prominent Germany Intersolar exhibition has been to the end perfectly. In these three days, Deye has demonstrated its strong R&D capabilities of residential and C&I application energy storage inverters and the accurate insight to marketing demands. This expo provided a beneficial opportunity for Deye to communicate with peers and cooperators, and expand its influence by its remarkable products. Europe market has a huge potential,and Deye is confident to provide sustainable green energy to clients by its products' versatility and scalability and high-stability. 
In these three days, Deye has displayed its stable LV energy storage system series, Micro-inverter series and C&I application All-in-one series,which attracted huge interest of visitors from all over the world. 


一,Residential LV hybrid Inverter Series
This series products is constantly updated,and it's stable and safety. The SUN-5/6/8/10/12K-SG04LP3-EU series is integrated with 48V low-voltage, supporting 100% unbalanced output, each phase; And the Max. Output up to 50% Rated power, which other brand can't compete with. The series can support AC coupling with diesel generator, Micro-inverter and grid-tie inverter, which can enhance the original households' traditional electricity usage system. The device is benefits in its high cost-effective and utmost short payback period. 


二,C&I Application 50kW Three Phase Hybrid Inverter
The series has attracted huge attention with its strong scalability and three phase unbalanced output function. It can support multiple load application scenarios.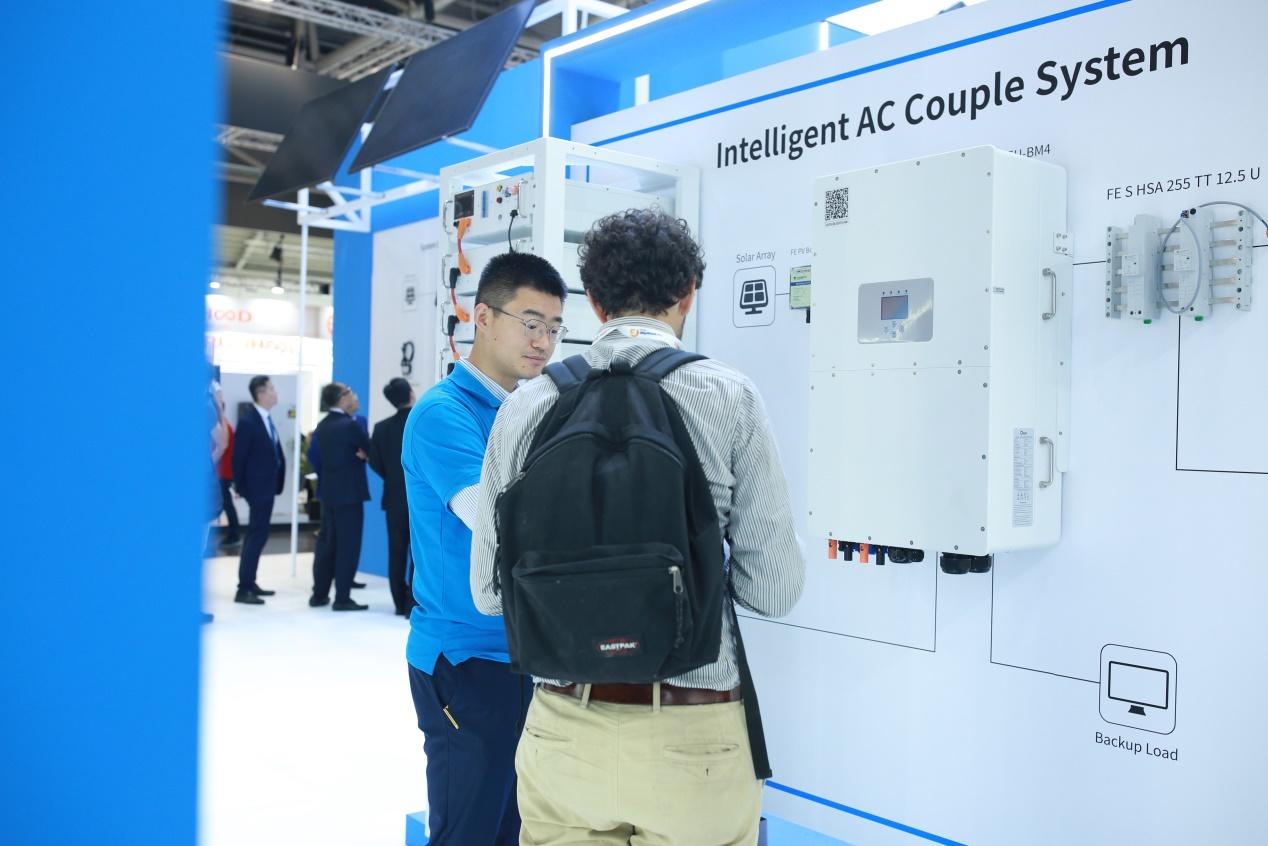 三,C&I application micro-grid system All-In-One series MS-G230(100kW/230kW)
Deye has been innovated and breakthrough in All-In-One series products constantly. The products occupies only 1.7㎡ square, with EMS converter and BMS inside. The environmental protection and energy saving design, supporting black start function. Its smart temperature control design can ensure battery operation temperature under 38℃. It has strong parallel features and build-in an aerosol fire extinguishing solution, which makes the device more scalable and safer.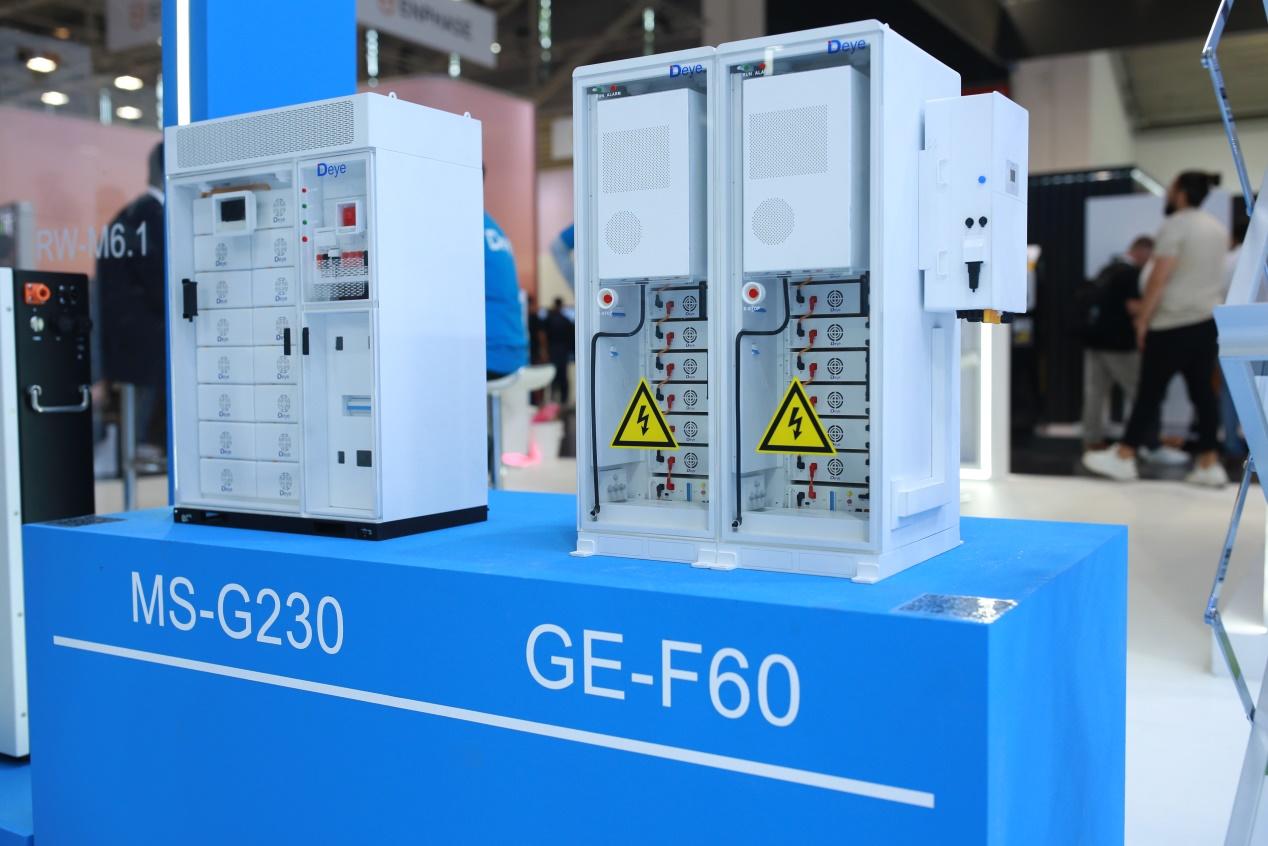 四,HV All-In-One Hybrid ESS GE-F60(50kW/60kW)series
The GE-F60 series features for its All-In-One integration design idea, integrated C&I 50kW HV hybrid inverter, and it can support Max. up to 300kW/360kWh clustered in parallel. The integration products benefits in easier installation and more flexible scalability. And this device can support operation temperature under 40℃ degree,can be used in low temperature environment.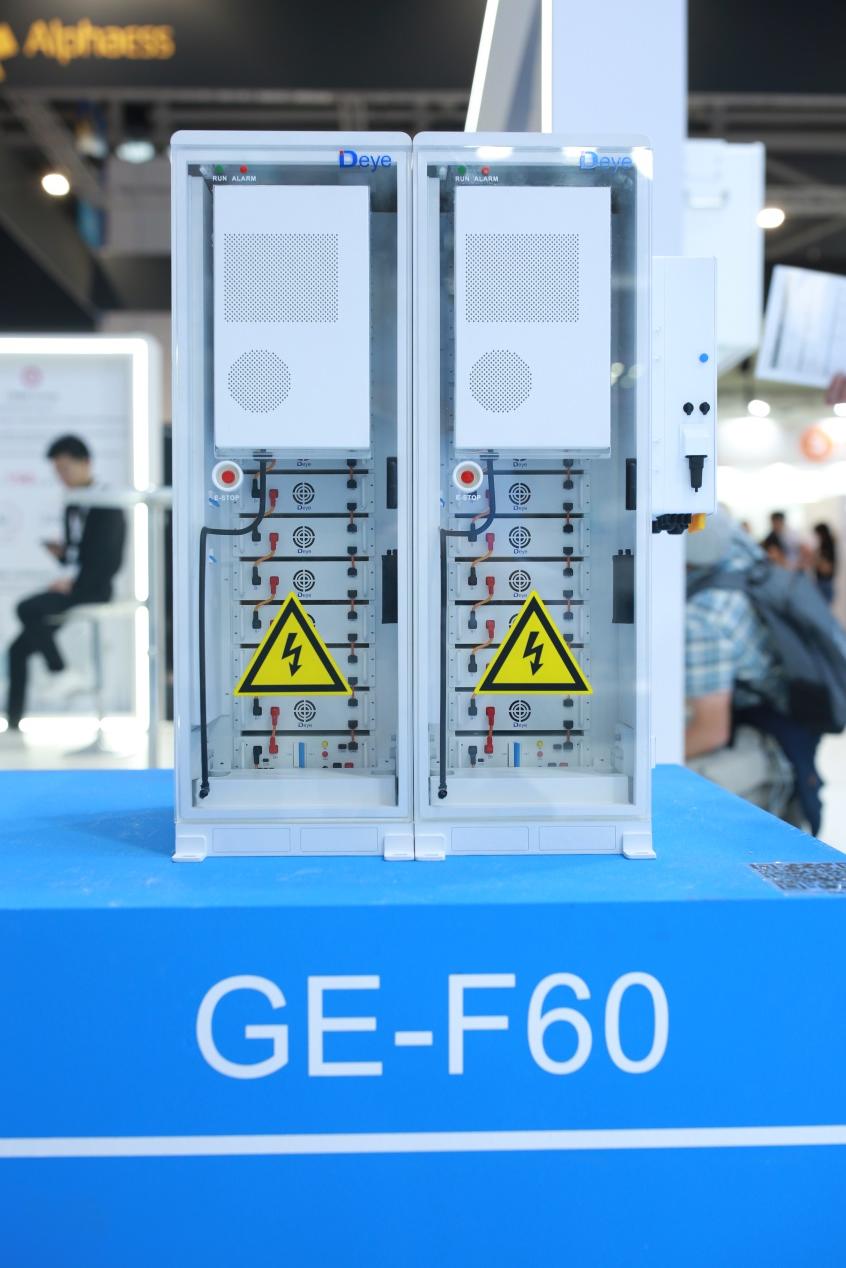 On 14th June,Deye region sales director has received the interview on the spot, introduced the
Deye all-scenarios products and global market expansion plan.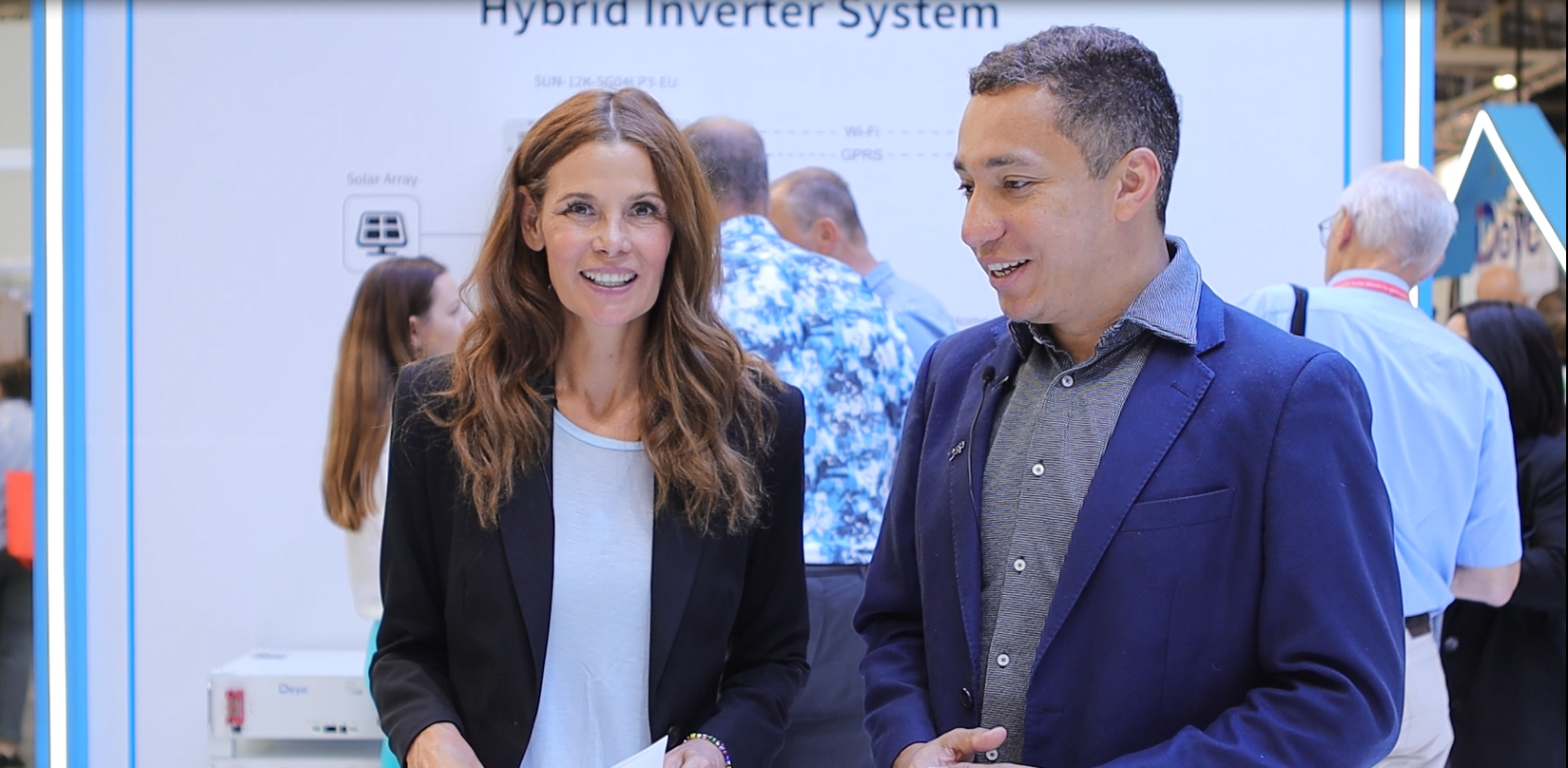 On 15th June, Deye signed a 100MW strategic cooperation agreement with Menlo electric, the fastest-growing solar component distributor in Europe, the Middle East, and Africa.


"This collaboration is truly inspiring, as it presents a multitude of opportunity for both parties involved. As a renowned brand in the PV inverter industry, Deye is committed to providing Menlo Electric with cutting-edge power solutions that offer unparalleled functionality and superior conversion efficiency. Concurrently, Menlo Electric will provide Deye by offering top-tier sales channels and efficient warehousing and local logistics services. With Menlo Electric's mature distribution channels, we are confident that this partnership will significantly benefit for the marketing promotion of Deye's remarkable products". – says David Ji, Vice General Manager and Director of inverter R&D of Deye Inverter Technology Ltd.
Deye continues to collaborate with customers and business partners to build a low-carbon environment. The company is focused on committing to accelerating carbon neutrality for a greener and better future.